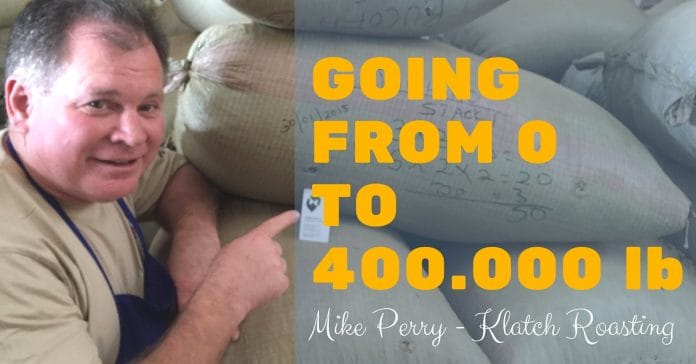 In this episode, our guest is Mike Perry from Klatch Coffee who will share his over 20 years of experience in the coffee industry over the upcoming 3 episodes. Mike and his wife Cindy started Klatch in 1993, and have been honored with multiple prestigious national and international coffee awards.
You can see all their awards on this page:
http://www.klatchroasting.com/Klatch_Coffee_Education_s/47.htm
In the first episode Mike will talk about his coffee story and how bad coffee at the office and a lack of decent cafes for a date can lead to the start of a great coffee venture.
The Klatch cafe came first, rather then roasting, and through the interview we'll learn how a cafe can be an amazing catalyst for a successful roastery.
Mike will tell us one of those cool "how I found my roaster" stories, which can happen once every ten years.
I have a few stories of my own, so if you haven't heard them, go ahead and listen to the previous episodes.
Mike found a 24 kilo Diedrich, which initiated a debate about the ideal roaster size for a coffee startup. Mike will also discuss what the minimum load is on a 24 kilo roaster.
Mike will tell us if roasting in a cafe in is a good idea or not, and point out the milestones as Klatch Roasting grew from selling a few hundred pounds in 1997 to 400,000 pounds today.
Klatch Coffee Website
Klatch Coffee on Facebook
Klatch Coffee on Instagram
Klatch Coffee on Twitter