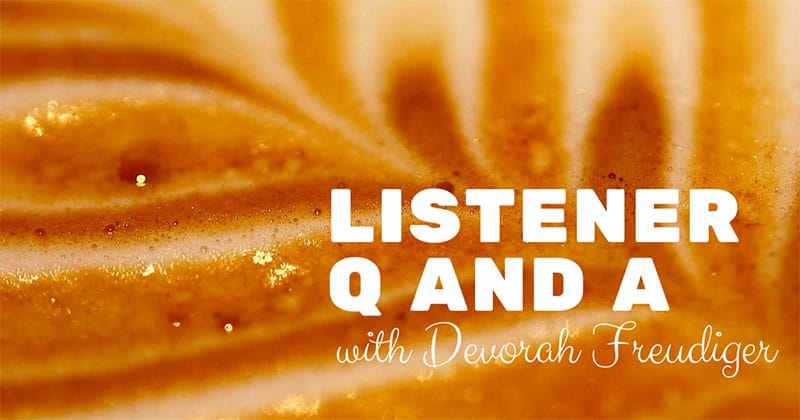 Your questions answered by Devorah freudiger from Equator Coffee.
If you want to ask a question from our future guests join our Facebook group.
In the podcast we promised you a list of literature Equator baristas use. I did not manage to get the list, but here are my favorite coffee books and magazines.
BOOKS
Espresso Coffee, Second Edition: The Science of Quality

The Professional Barista's Handbook: An Expert Guide to Preparing Espresso, Coffee, and Tea

Everything but Espresso

Espresso Coffee: Professional Techniques

The World Atlas of Coffee: From Beans to Brewing — Coffees Explored, Explained and Enjoyed

Coffee: A Comprehensive Guide to the Bean, the Beverage, and the Industry
MAGAZINES:
Standard Magazine
Roast Magazine
FIND EQUATOR COFFEES AND TEAS:
Equator Coffees and Teas Website
Equator Coffees and Teas Facebook
Equator Coffees and Teas Twitter
Equator Coffees and Teas Instagram